There are so many excellent programs for the Windows platform worthy of coverage. Continuing from last month, we have a roundup of apps in several other categories:
BitTorrent client:
µTorrent
There are a myriad of torrent apps out there, for an equally large myriad of OSes, but uTorrent hands-down takes the cake for Best BitTorrent client. Hardcore torrenters like me can't stop raving about its efficiency and modest memory usage. The fact that so many options can be packed in such a tiny program (214 KB!) never ceases to amaze me. Protocol encryption, UPnP, scheduling,
IP filtering
, you name it - uTorrent packs it all inside its tiny frame. The simple, uncluttered interface is a relief from the bulk of heavier clients like
Azureus
.
Media player:
Media Player Classic (MPC) (patched build)
Don't let its retro Windows 98-era GUI turn you off. Underneath those gray, utilitarian buttons lies a fully modern and capable media player, capable of handling just about any audio/video format you throw at it (with a little help from ffdshow or a codec pack, of course). MPC comes as a small EXE and is capable of saving its settings to an INI file, making it USB/portable-friendly. MPC is also included with the
K-Lite Codec Pack
. Also check out
MPC Homecinema
, a forked build that includes even niftier features such as built-in decoders.
PDF Reader:
Foxit Reader
Adobe might have originated the PDF format, but quite ironically, they SUCK at making a reader to go with it. That's where Foxit steps in. This third-party company's free Reader is leaps ahead of Adobe when it comes to size, speed, and efficiency (the program is distributed as a single EXE). Unless you're handling intricately formatted PDFs with forms and whatnot, Foxit Reader will do the job much faster.
CD/DVD Burner:
ImgBurn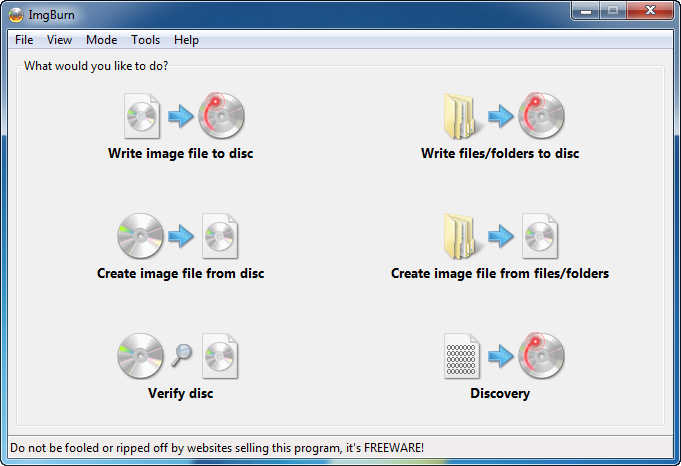 There are literally dozens (hundreds?) of CD and DVD burning tools, ranging from heavy do-it-all apps like Nero to smaller me-too programs like
UltraISO
,
MagicISO
, and
PowerISO
. However, ImgBurn is free, and it takes care of many common basic tasks such as burning files to a CD, making an image of a disc, and disc-to-disc copying. According to the other, it supports Blu-ray and HD-DVD as well.
File archiver:
WinRAR
Although WinRAR is shareware and there are many other similar programs available, WinRAR cannot be beat for its combination of file format support and reliability. It supports many advanced features such as recovery records, Unicode, and AES encryption. Unlike many other archiving apps, WinRAR's self-extractor (SFX) creator is both easy to use and highly customizable. As RAR is a proprietary format, WinRAR stands as the only program capable of creating RAR files.
Stay tuned for more app roundups!